Neo

Genesis Product Reviews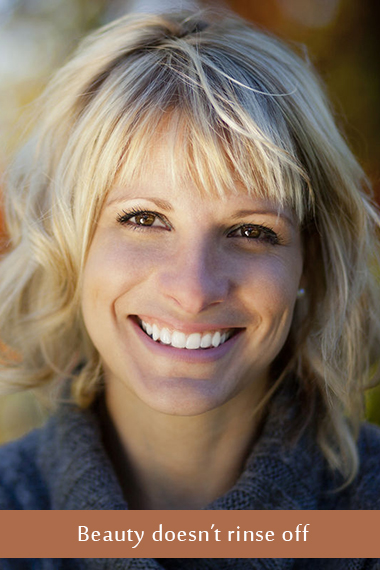 Condition: Mature/Ageing Skin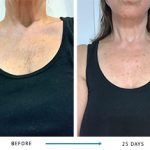 "I love the Recovery and Barrier Renewal Cream. I can see a difference and its only been 25 days. Look at the amazing improvement in my neck/chest area." ~ LV
Products: NeoGenesis Recovery, Barrier Renewal Cream

Condition: Lash Loss
"This lash serum works! My lashes are definitely much thicker and longer. I've used several lash serums in the past and this one definitely gives great results!" ~ P – Skin Beautiful RX
Product: NeoLash
Condition: Eczema
"My 12 year old son has suffered from Eczema all his life and the last outbreak he had lasted for over a year.
Recently, I saw the symptoms coming back around his mouth and I applied NeoGenesis Recovery and Intensive Moisturizer at night while he was sleeping. After four days it went down and was gone." ~ LLS
Products: NeoGenesis Recovery, Intensive Moisturizer
Condition: Fibroblast Skin Tightening
"Using NeoGenesis Recovery serum allows the skin to heal much faster after a Fibroblast procedure. Because it is important for the skin to dry-heal after Fibroblast, Recovery is the only product I allow my clients to use on their skin post procedure." ~ GG Skin Therapy
Product: NeoGenesis Recovery
Condition: Microcurrent
"It is pretty fantastic. I use with my micro current device and time master pro. I love that it doesn't sting and gives a great glide. When I start to dry out a couple spritzes of the mist and I'm back in business. I haven't found a NeoGenesis product I don't like. Thank you #neogenesisinc and #skinbeautifulrx" ~ @stokleymichaelta
Product: Glide Gel
Condition: Hair Loss
"My husband is using the hair serum and he is seeing great results 😁. I use only two drops a day in hairline and I'm getting baby hairs where they were shedding!!!!! Fabulous to get this kind of results for both men and women" 😍😍😍 ~ @stokleymichaelta
Product: Hair Thickening Serum
Conditions: Mature/Ageing Skin, Wound Care, Brow Loss, Acne
"I have been using the NeoGenesis Skin Care Line for the last four months and have seen significant improvements in the texture and appearance of my skin. I achieved optimal results using a combination of the Cleanser, Skin Serum and Intensive Moisturizer in the mornings and Recovery, Eye Serum and NeoBrow in the evenings.
About 1 week into my skin care routine I caught some sun/wind burn from a long hike and had tiny blisters on my shoulders. I used the Recovery serum 2-3 times a day for the next three days and my skin healed, really quickly without peeling or pain. I was absolutely thrilled and have been a huge fan ever since. As a brief round up these are my observations and why I love each of the products I use:
Skin Serum: I LOVE this product! It helped my skin look more firmer, more radiant and evened out skin tone and age spots.
Intensive Moisturizer: Boosts elasticity and locks in moisture. I am 47 and have some fine wrinkles & expression lines, the combination of Skin Serum and Intensive Moisturizer seemed to tighten and plump out my skin giving a more youthful glow.
Recovery: This is the serum that I used after my sunburn, I also used on old scars and sunspots and it worked by rejuvenating my skin so it felt stronger and more supple. After days of fluorescent lights in the office and AC I think of it as food for my skin to protect and reverse from environmental stressors.
NeoBrow: The outer edge of my eyebrows were getting straggly and thin, I noticed a difference after about age 45 and started using brow mascara, since using the NeoBrow product the edges have started growing again and the brow line is fuller and more defined. Really happy with the results!
None of these products are greasy or caused any breakouts, in fact I didn't even get my usual monthly pimple on my chin. In the same way I feed my body with high density nutrition and work out regularly I feel that this is optimal care for the skin….." ~ MR
Conditions: Acne, Mature/Ageing Skin
"NeoGenesis is so miraculous it makes my skin glow. The Recovery keeps my skin clear from acne and the Skin Serum plumps my skin! Amazing! ~ CDP
Products: NeoGenesis Recovery, Skin Serum
Condition: Actinic Purpura

"Being in our seventies, we have lost much of the collagen in our arms. Merrilee has bruises that form without bumping anything, and seem to never go away. We treated one arm with the NeoGenesis products (Recovery followed by Skin Serum and Intensive Moisturizer). Two weeks later, the difference is night and day. The arm treated is almost completely healed. The untreated arm looks like it did two weeks ago." ~ RS
Products: NeoGenesis Recovery, Skin Serum, Intensive Moisturizer
Condition: Brow Health
"This works!!! I had over plucked my brows over the years and really wanted something to help them grow back. Jeana told me to buy this, and I am so glad! Within 3 months my brows are back! I was so happy I purchased one for my friend who is in the same position I was." ~ VG – Art of Skin Care
Product: NeoBrow
Condition: Mature/Ageing Skin
"Thank you Skin Beautiful RX for introducing me to this line. I have been using Osmosis Stemfactor. Although it was good, NeoGenesis really seems to have taken my skincare to the next level. Now I am using Stemfactor in the morning and NeoGenesis Recovery at night. I look forward to trying other products from this line. ~ J – Skin Beautiful RX
Product: NeoGenesis Recovery
Condition: Scar Reduction
"Can I just say that this is the best thing my skin has EVER experienced? I have pretty significant acne scarring from 10+ years of cystic acne and this serum (that I've only been using for about 2 weeks) has already softened the appearance of the scarring. I literally can't believe it. I always thought that I would need an intensive laser treatment to address the scars but this has been working like magic. I can't wait to see how my skin is in the next few months!!!!!" ~ DV – Skin Beautiful RX
Product: NeoGenesis Recovery
Condition: Wound Care
"I NEVER leave reviews, but this product is AMAZING. I've had two irritations/scabs from a breakout that just wouldn't go away…like for many, many months. A few days into this serum and they are gone! Healed completely over. Love this!" ~ JM – Skin Beautiful RX
Product: Skin Serum
Condition: Mature/Ageing Skin
"I love all the products. I tried Recovery under Enzyme Creme Mask on my client and me afterwords. It is so amazing. (now I don't know what to do with other back bar masks that I have!!)." ~ YA
Products: Enzyme Crème Mask, NeoGenesis Recovery
Condition: Mature/Ageing Skin
@liltattedlamb – "My saving grace. Wouldn't be able to lie about my age on dating apps without this stem cell skin care by @neogenesisinc and my monthly facials with @therefined_rebel"
Products: Cleanser, Moisturizing Mist, NeoGenesis Recovery, Intensive Moisturizer, Eye Serum, Booster
Condition: Mature/Ageing Skin
"NeoGenesis saved my skin. I am so thankful for NeoGenesis Barrier Renewal Cream (and Recovery Serum). I had nearly ruined my skin with tretinoin and acids and no matter what I tried my skin was like dried out tissue paper. 2 days of Recovery Serum and Barrier Renewal Cream and my skin was so much improved I couldn't believe it. I have moist supple skin again even at 64 years old. Love NeoGenesis." ~ DJ – Art of Skin Care
Products: Barrier Renewal Cream, NeoGenesis Recovery
"Best products & company ever! My go to products in all my treatments. I have been using NeoGenesis for almost 5 years and couldn't be happier with the results I get for my clients and myself!" ~ PH – Nature's Pure Skin Care
Condition: Rosacea

"I loved how my skin looked and felt after the first treatment with NeoGenesis' stem cell skincare products along with microcurrent. The redness diminished greatly and it felt softer and smoother. I'm excited to have a home care protocol that will continue to heal my skin." ~ JW
Products: NeoGenesis Recovery, Skin Serum, Intensive Moisturizer