A Natural Approach to Skin and Hair Care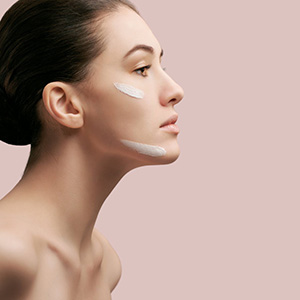 NeoGenesis advanced technology provides skincare and hair care products that enhance people's quality of life by returning their skin and hair to glowing health. Our products work through our patented S²RM® technology to nourish and rejuvenate the skin. This is a unique and natural approach to skin and hair care that is good for all skin types and all skin conditions.
The NeoGenesis S²RM® technology enables us to harvest an array of molecules from multiple stem cell types. These molecules are the same molecules the skin produces in greater abundance when it is young and healthy. When applied topically, the molecules have the ability to assist the skin and hair and return it to a healthier state.
For a more in-depth discussion on our S²RM® technology, please visit our professional science section. The combination of our molecules and the exosome delivery system make our products the most natural products on the market.
We actively work with professionals who serve patients and clients and invite you to become a part of our pro partner network. More information about becoming one of our partners may be found at https://neogenesispro.co.uk/reseller-program/.
Simplifying Skincare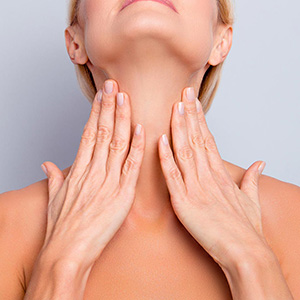 Because our technology helps the skin return to a healthy and balanced state, we are able to simplify your skincare. With the right key products, we can target a variety of skin concerns including fine lines and wrinkles, rosacea, acne, skin sensitivity, and pigmentation. Our products also work well with all other professional lines and other active ingredients available today.
NeoGenesis products are superior for non-surgical cosmetic procedures, including Botox, Laser, Dermabrasion, IPL, CIT, Ultherapy, Radio Frequency, and Tattoo Removal. Our Recovery product is ideal for pre and post home care for all non-surgical procedures. Using Recovery serum pre and post treatment will help to soothe and calm the skin, allowing the best possible results.
In addition to serving the Beauty & Appearance Medicine market, we also serve the Oncology Community. Many of our products are rated oncology safe and may be used on traumatized skin, including chemotherapy burns, radiation dermatitis, shingles, and wounds. Equally important, we can assist with chronic conditions like eczema, diabetic ulcers, and bed sores.
Serving Those in Need is Our Mission
Our mission is to serve 10,000,000 people with this core technology. Helping people look and feel better is our passion. The better people feel the more their lives are enriched. The possibilities excite us as a team.
Serving those with Traumatic and Chronic Conditions is where we are really passionate! A percentage of the people who need our products cannot afford to pay full retail price. Our goal is to discount or provide products free of charge to these less fortunate people. We invite you to visit our Community page to learn more about this and we hope you will join us in the mission and goals outlined there.
Our Values
We value integrity, quality, honesty, creativity, continual improvement, and mutual respect. Our favorite question each morning, "How many people can we help today?"
Why We are Able to do What We Do
At NeoGenesis, we have the great fortune to have a team of scientists, led by Dr. Greg Maguire, that have decades of experience creating stem cell-based therapeutics and advanced skincare products. We are affiliated with and share research with a number of other leading research facilities.
Dr. Maguire, with more than 30 years of stem cell research, was part of the science teams that ultimately created a number of the earlier generation stem cell products in the skincare market. This latest technology has benefited tens of thousands of people around the world through our private label program. We are excited to announce that all products with the NeoGenesis brand are unique to NeoGenesis. No other company will have these special formulations.
There is Much More We Can do Together
To serve 10,000,000 people will require much work under our brand and in the right private label and co-branding relationships. Learn more about our wonderful programs to support your business as you help people look and feel their best.
NeoGenesis Inc.
info@neogenesispro.co.uk