Greg Maguire, Ph.D.
Co-Founder & Chief Scientific Officer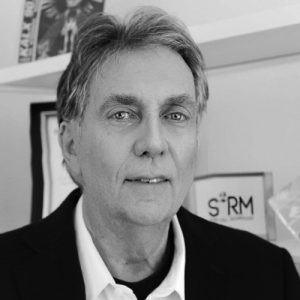 Dr. Maguire pursued his graduate training at the University of California, Berkeley, University of Houston, University of Texas, The Marine Biological Labs, Woods Hole, MA, and Cold Spring Harbor Laboratory, NY. He is a former professor of neuroscience and ophthalmology at the University of California, San Diego School of Medicine, a visiting associate professor of physiology at Keio University School of Medicine in Tokyo, Japan, visiting assistant professor of molecular neurobiology at the University of Washington, and a visiting scientist at Massachusetts General Hospital (MGH), at Harvard University.
Awarded a prestigious Fulbright-Fogarty Fellowship from the National Institutes of Health, Dr. Maguire managed his NIH funded laboratory at UCSD studying tissue degeneration and regeneration, and the role of stem cell released molecules (SRM) through paracrine and autocrine actions to maintain, repair, and regenerate human tissues. His NIH funded studies of systems biology and reverse engineering at the University of California, Berkeley and stem cell biology at UC San Diego led to the development of adult stem cell-based S²RM® technology for the development of therapeutics and medical procedures.
Dr. Maguire has over 100 publications and is currently working on his book entitled, "Spontaneous Stem Cell Healing". He is co-founder of the SRM Living Foundry at UCSD in San Diego, and is Chief Scientific Officer & Co-Founder of NeoGenesis.
Standing on the Shoulders
of the Giants
… that came before him, Dr. Maguire is mentored by Nobel Prize Laureate, Dr. John Bertrand Gurdon, Ph.D.
Dr. John Bertrand Gurdon, Ph.D., professor of developmental biology at Cambridge University, shared the Nobel Prize in Physiology or Medicine, 2012, for his pioneering work in stem cells. Dr. Gurdon, who earned his PhD in developmental biology from Oxford University, and later was trained in molecular biology during his postdoctoral fellowship at the California Institute of Technology, culminated this combined training into his studies that led to the discovery of how normal mature cells can be reprogrammed to become pluripotent, i.e. become stem cells.
Dr. Greg Maguire, while a postdoctoral fellow at the University of California, Berkeley, and at Cold Spring Harbor Labs in New York, learned from Dr. Gurdon the techniques of nuclear transfer, and the translation of microinjected messenger RNA molecules in oocytes as a means to analyze DNA to RNA to protein synthesis. Dr. Gurdon's teaching of his pioneering work, for which he was awarded the Nobel Prize, were very important in the eventual development of S²RM® technology developed by Maguire.
Steven T. McGee
Co-Founder, President, Chief Executive Officer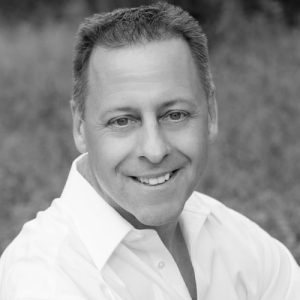 With 35 years of building businesses and a diverse portfolio of successful ventures, Steve McGee is a seasoned entrepreneur who excels in investing equity, debt, and talent to propel companies towards scalable success. His journey has been characterized by a commitment to identifying and nurturing innovative ideas that can positively impact significant segments of the population.
At the helm of NeoGenesis, Steve spearheads a revolution in skincare with the groundbreaking technology – a market-disrupting breakthrough that harnesses the power of stem cell science. Looking ahead, he envisions a future where advancements in this field can contribute to helping people not only look and feel younger but do so in a sustainable and healthy manner.
NeoGenesis, under Steve's leadership, aims to address chronic and traumatic issues without contraindications, offering holistic solutions for a diverse range of concerns.