Hair, Lash, and Brow Loss and Thinning
Understanding Hair Loss
Hair loss is also known as alopecia. It may be temporary or permanent and it may affect only the scalp or the entire body. While it is more common in men, about a third of women will experience thinning hair at some point in their lives.
Some hair loss on a daily basis is normal. Approximately 50 to 100 hairs are lost each day as normal hair growth and behavior, however we don't notice thinning because those hairs are being replaced by new growth. The hair's natural growth cycle occurs in three stages:
Anagen Stage – The hair is actively growing and can last from 2 to 8 years.
Catagen Stage – This stage is a short transition phase that lasts up to 3 weeks. The hair is preparing to shed and growth has stopped.
Telogen Stage – The hair sheds in this stage and the hair follicle stays dormant for approximately 3 months before new hair begins to grow.
Each individual has a unique pattern of shedding hair. The first step is to look at what may be happening inside the body that could be causing more hair loss than what is normal for that person. When normal shedding becomes more pronounced or the hair begins coming out in clumps, it is time to see a specialist to determine the cause of the hair loss and thinning changes occurring.
Symptoms of Hair Loss
Hair loss and thinning can be very traumatic for the person who is experiencing it. It can be a long, slow process or happen suddenly, depending upon the cause of the hair loss. Some of the symptoms of hair loss are:
Gradual thinning on the top of the head
Patchy bald spots
Sudden loosening of hair that may come out in clumps
Full-body hair loss
Areas of scaling that spread over the scalp
While gradual thinning is considered a normal part of aging, it is a good idea to talk to a health care professional if experiencing hair loss as early treatment for some conditions may prevent more permanent damage or baldness.
Causes and Risk Factors of Hair Loss
There are many factors that may be involved when looking at the causes of hair loss. Some of the more common causes are: Family history, hormonal changes, medical conditions, medications, radiation therapy, stress, hairstyles, poor nutrition, aging, or significant weight loss.
Tips to Prevent Hair Loss
Baldness caused by genetics, for both males and females, is not preventable. For other types of hair loss, early care and detection may help slow or prevent the loss. In some cases, hair loss may be reversed if caught early enough.
Always be very gentle with your hair
Stay away from harsh products and treatments
Learn if medications you're required to take may contribute to hair loss
Protect your hair from the sun
Improve your diet and lifestyle
Stop smoking
Use a cooling cap if you need chemotherapy
NeoGenesis for Hair, Lash and Brow Care
NeoGenesis has 3 products to strengthen and encourage hair growth in men and women with our patented stem cell released molecule technology.
NeoGenesis Hair Thickening Serum™ uses the stem cell released molecules to add noticeable body, shine and density. It is specially formulated for those with fine or thinning hair.
NeoLash serum, with stem cell released molecules, is for those who desire longer, thicker, and overall healthier looking eyelashes.
NeoBrow serum, using stem cell released molecules, will help to restore the condition of the eyebrows to a more youthful state and natural brow color.
Protocol for Hair Thickening Serum
The general protocol is for once daily use. It may be beneficial to use the Hair Thickening Serum twice daily for the first 30 days, then once a day after the first 30 days.
Dampen the scalp. It doesn't need to be cleansed. Dampen the scalp with a bit of water so the hair shaft will not absorb the serum.
In the area of concern, part the hair and put a drop of two of the Hair Thickening Serum in the parted area. Massage into the skin and move to the next area.
Style hair as usual
Protocol for NeoLash
Use twice daily, morning and evening, for the first 30 days. Once a day, morning or evening, afterwards.
Using the fine brush applicator, draw a fine line along the lash line, uppers and lowers
Wait 2 minutes before applying makeup
Protocol for NeoBrow
Use twice daily, morning and evening, for the first 30 days. Once a day, morning or evening, afterwards.
Using the small spoolie applicator, groom the eyebrows, getting the product down to the skin
Wait 2 minutes before applying makeup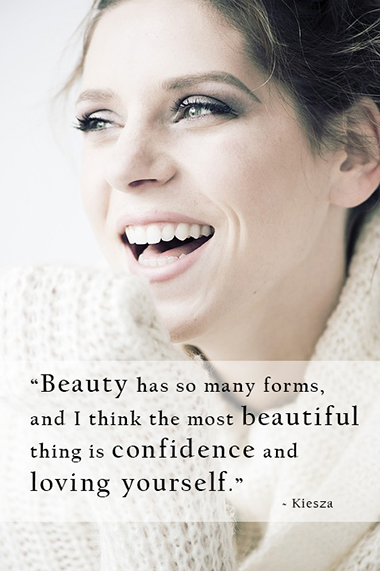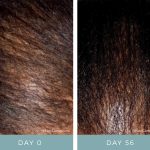 Protocol: Hair Thickening Serum 1x Daily
Product: Hair Thickening Serum

"My husband is using the hair serum and he is seeing great results 😁. I use only two drops a day in hairline and I'm getting baby hairs where they were shedding!!!!! Fabulous to get this kind of results for both men and women" 😍😍😍 ~ @stokleymichaelta
Product: Hair Thickening Serum
"The hair thickening serum is a miracle product! Haven't tried the brow or lash serum but I am LOVING my results with the hair serum." 💜 ~ @gracefulbeautywithsheri
Product: Hair Thickening Serum
"I've been using NeoLash once a day for 2 weeks and I can definitely see a difference in the volume and length of my lashes. I had an area on both of my upper lids where the lashes frequently fell out and that has filled in nicely and is no longer a problem. It doesn't leave a line on my lid nor does it sting my eyes if I accidentally get it in there. I highly recommend NeoLash for anyone who wants thicker, longer lashes." ~ SE – Skin Beautiful RX
Product: NeoLash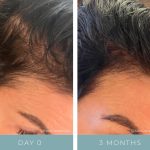 Protocol: Hair Thickening Serum 1x Daily
Product: Hair Thickening Serum

"My lashes are thicker and a little bit longer since I've been using this. I noticed within a week that my lashes were fuller so I started using it on my brows too. What a difference! It doesn't discolor your eyelids at all. I'm a big fan and will continue to repurchase." ~ SE – Skin Beautiful RX
Product: NeoLash
"I have been using this nightly for a little over two weeks. I'm beginning to see some growth on my short lashes. I have sensitive eyes, to include prescription drops for allergy/dry eye. I have no problem with this product." ~ LAS – Skin Beautiful RX
Product: NeoLash
"This works!!! I had over plucked my brows over the years and really wanted something to help them grow back. Jeana told me to buy this, and I am so glad! Within 3 months my brows are back! I was so happy I purchased one for my friend who is in the same position I was." ~ VG – Art of Skin Care
Product: NeoBrow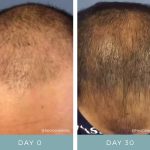 Protocol: Hair Thickening Serum 1x Daily
Product: Hair Thickening Serum

"This stuff is amazing!!! I have tried so many different lash serums and this one takes the cake. Lashes are longer and fuller!!!" ~ MK – Skin Beautiful RX
Product: NeoLash
"I have longer lashes! I wanted to give it some time before writing a review on this product and the more I've been using it the longer my lashes are getting. I've now also applied the serum on my brows. It's amazing!" ~ ZT – Art of Skin Care
Product: NeoLash
"I used the product daily and noticed a change in hair growth in the affected areas within five weeks. The bottle formula is easy to dispense and apply, with no side effects or unpleasant sensations. I noticed that my hair became softer and curlier on the product (I have curly hair though the last few years it has become straighter with hormonal changes), which delighted me. When the new hair began to grow in, I saw that it was per the areas I was treating – the temples on both sides and the middle of the head along the hairline. I would certainly use this product again and would be interested in continuing treatment with it. It has been the only product I've used that actually demonstrated hair growth, something I was skeptical of initially but then felt surprised and impressed when I realized that it was working." ~ MS
Product: Hair Thickening Serum
"Have noticed a difference in a bald spot in my brows. This seems to be helping it grow back." ~ KS – Art of Skin Care
Product: NeoBrow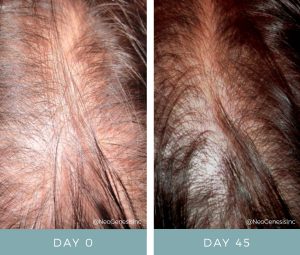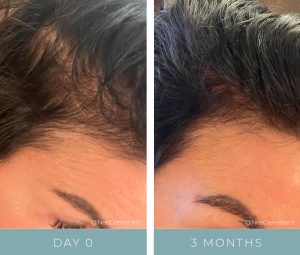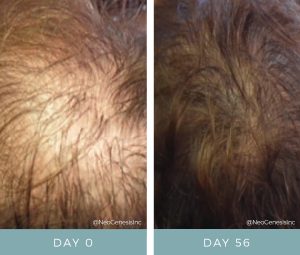 1 | 2