Beauty/Appearance
Medicine
Natural, Radiant Beauty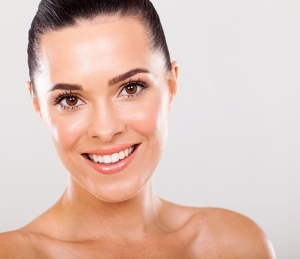 Lasting natural beauty and feeling younger longer are topics discussed openly by millions of men and women seeking real solutions to aging. The global skin care industry is expected to cross $130 billion by 2019. This trend will continue as global markets expand with new ingredients and rising consumer awareness.
Consumers have become much more educated in the past decade when shopping for products. They are doing their research before making purchases and are aware of toxic ingredients that can be found in many skin care products. They are knowledgeable about ingredients, wanting the most natural products that will still produce positive results to keep their skin healthy, radiant and youthful.
Due to the internet and social media, consumers are willing to take the direction of their skin care into their own hands. Aestheticians and other skin care professionals must stay on top of the trends and advanced technologies to deliver the professional services and products that are results oriented. Knowing your demographics and your client needs, along with advanced education and producing results is the key to developing and growing a strong customer base.
NeoGenesis Rejuvenates the Skin
NeoGenesis products help the skin revitalize by supplying the nutrients the skin produces in abundance when we are young in the form of our patented S²RM® technology. The stem cell released molecules (SRM) from multiple stem cell types are packaged in natural exosomes that safely deliver them deeply into the skin where they are needed the most. Our skin and hair products deliver beautiful results for all skin types when used alone and complement other skin care lines when combined. They are safe for all skin types, all skin conditions, and have no contraindications.
17.5 million Cosmetic Procedures in 2017
According to the annual plastic surgery procedural statistics, there were 15.9 million cosmetic procedures performed in the United States in 2015. Of these, 1.7 million were cosmetic surgical procedures and 14.2 million were minimally-invasive cosmetic procedures.
In the first two weeks post procedure, our Recovery Serum and Intensive Moisturizer speed healing while they reduce down time, irritation and the appearance of scars. Our Skin Serum works as a follow up to continue healing and provide the nutrients that enable the skin to continue to renew itself on an ongoing basis.
Refer to the assortment of Beauty and Appearance Medicine procedures below to learn how our products support faster and better healing while minimizing irritation.
Concerns