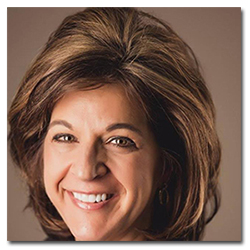 Tracy Lacina – Finalist – The Skin Games
Let's Celebrate Tracy Lacina as she has been selected as a Finalist in the Compassion Category of The Skin Games
We are excited to let everyone know that Tracy Lacina has been selected to participate in the finals of The Skin Games!  The is a huge accomplishment and honour as Tracy will compete against other excellent Estheticians in her effort to provide funding to The Bird House Hospice Home of Johnson County where she volunteers her time to those in Hospice Care.
Tracy Lacina is a treasure to the skin care industry.   We love how she uses her aesthetics skills to improve other's lives who receive the benefits of her compassion and caring on their journeys.
Tracy gives and gives of herself continuously. Oncology patients, hospice clients, the staff that serve the hospice clients are all examples of people Tracy has touched. We feel fortunate to gift alongside Tracy.
Take a few minutes to enjoy this video Tracy did to explain part of her work:
Here is a brief description of The Skin Games from their page:
"The Skin Games is an international competition for Skincare professionals where competitors from all over the world can enter various categories to test their know-how and showcase their amazing results."
The Compassionate Category was developed to bring awareness to those Estheticians who are committed to helping their local communities. It brings awareness to acts of kindness and helping others in the industry.
Tracy's complete dedication to those in need is a true inspiration and we are privileged to be able to support her in this work. We are deeply appreciative of Tracy and the work she does and we thank you for supporting her work.
Keep in mind, if you are doing something to support people in need in your community (cancer patients, palliative care, wound healing, etc.), I would love to hear/read your story and see how we can provide support with our products. With our mission to gift our products to 1,000,000 people in need, we hope to do it through people like Tracy and you!
The Skin Games is complete for 2019, and we hope to have the results very soon.  It isn't too early for those of you with a desire to serve at this level to begin looking into the requirements to compete in the 2020 The Skin Games now.
Warmly,
Steve McGee on behalf of Team Neo!
smcgee@neogenesis.com
714-803-3089